When it comes to work life balance, not many areas of Dallas can boast the ability to exceed your expectations like the West Village. With an abundance of reatil shopping, restaurants, apartments, and proximity to down town and surrounding employment hubs, West Village has all the ingredients to satisfy even the pickiest of tastes. What makes West Village so special? Just see some of the amenities below and you will quickly understand why this gem of a community stands high above the crowd.
Interested in finding out more about living in the area? Call,

855.866.8339

, or visit our website, www.umoveez.com to search and chat online with a specialist today for more info on availability and West Village apartment specials.
Claim your $100 Rental Reward when you move in and put our name on the application. Call or chat online now for more info, 855.866.8339 or www.umoveez.com.
Apartments
The Bryson at City Place
Located in the heart of the city of Dallas, the Bryson is minutes away from world-class shopping and restaurants, with convenient access to transit hubs. Its the simple things that set them apart.
Price: $1070 - 2970
Beds: 1-2
Baths: 1-3
ALARA Uptown
Ideally situated in the heart of Uptown in the chic West Village community near North Central Expressway, ALARA Uptown is walking distance to work and mass transit. Stroll neighborhood streets while enjoying premier shopping, dining, and entertainment.
Price: $1255 - 3000
Beds: 1-2
Baths: 1-2
The Monterey by Windsor
From the moment you encounter The Monterey's iconic tower rising above Uptown Dallas, you know that West Village Dallas luxury apartment living has attained new standards.
Price:

$1210-3755
Beds: 1-2
Baths: 1-3
Gables Turtle Creek Cityplace
Being in the heart of Uptown so the Katy Trail, Uptown Trolley, DART and Dallas' best dining and entertainment are mere steps away. Come discover luxury and convenience at its best.
Price: $1145-2560
Beds: 1-3
Baths: 1-3
Restaurants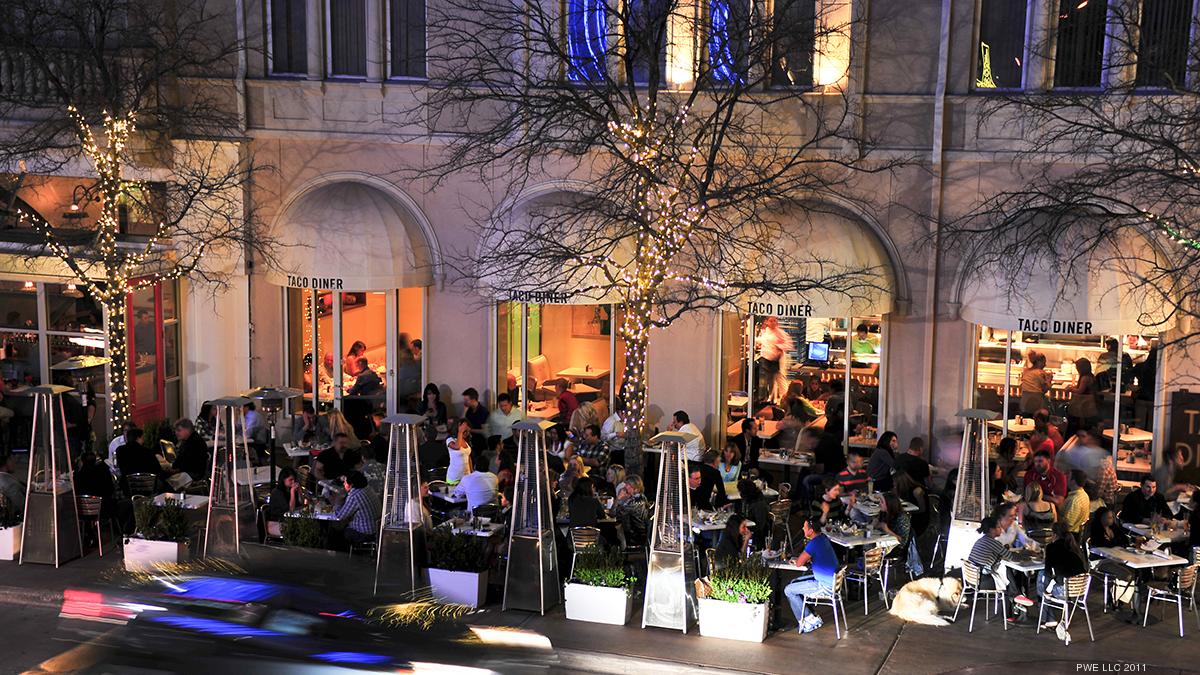 Mi Cocina
From the famous, homemade salsa to our mouthwatering, hand-dipped enchiladas, you can taste the freshness and quality in every bite. Relax in comfortable stylish surroundings with a legendary Mambo Taxi® served by a family of warm, friendly and professional staff.
Malai Kitchen
Located in the heart of Uptown/West Village, Dallas, Malai Kitchen showcases a different side of Southeast Asian cuisine. Led by husband-and-wife team Braden and Yasmin Wages, the concept was inspired by their extensive travels through Thailand and Vietnam.
MAX's Wine Dive is a restaurant and wine bar that's fun, funky, eclectic and a complete juxtaposition that captures the qualities of a casual, industrial feel with a top-notch food and wine program. The menu consists of two pages—the first of which contains Wine Dive Classics that are common to all Wine Dive locations. On the other half of the menu, you will find seasonal changes, unique to each location, comprised of the Chef's creativity and local ingredients.